Saba Movers LLC is a reputable office movers in Dubai that provide quality moving and packing services. We are skilled in efficient packing and processing and provide you with technical support during the relocation process. As every office moving in Dubai is unique, we use the latest methods and technology to make a moving plan, implement it, and complete your move before the deadline.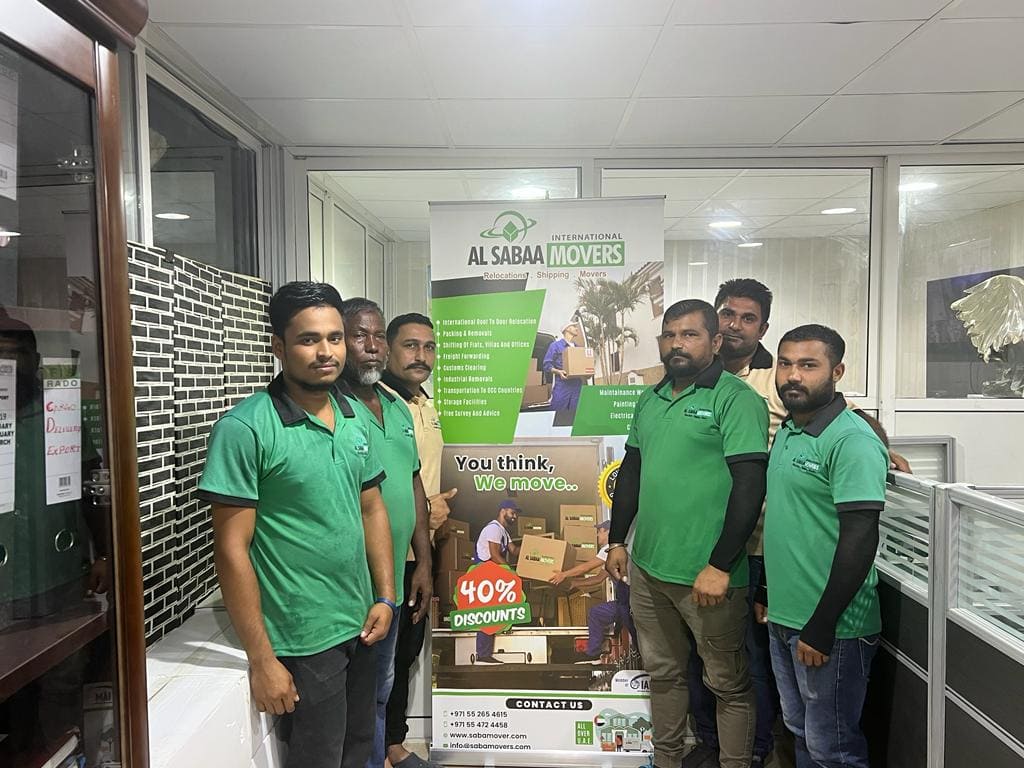 You can hire us if you want to make your office move as smooth as possible. We have a team of professional movers that work on the basis of client requirements and meet their needs. If you are in need of urgent office relocation in Dubai, then Saba Movers LLC is the best choice for you.
Saba Movers are the best office movers in Dubai.
Saba Movers LLC is the best office movers and packers in Dubai that are work for 10 years in this industry. We ensure to make the office moving process smooth for our clients if they want to move their office to another office.
Packing is a stressful process for people, but hiring the best movers and packers provides you with the leading office moving and packing services at affordable costs. We have huge years of experience in packing your office goods by using good quality materials.
Saba Movers LLC is the best office movers in handling small and large size of office moving in Dubai. IT equipment and Furniture are important for office authorities, and they do not want to damage it at any cost. So, hiring reputed office movers is important. Saba Movers LLC provides a safe, hassle-free, and secure office moving process. 
Looking for the best office movers in Dubai
At saba movers LLC, you can get quality and affordable office movers in Dubai. We have a team of professional & experienced office movers. Usually, moving is a daunting process for people, so they face huge difficulty if they decide to perform office moving. Here the need to hire saba movers LLC comes. We are the reputed office movers and packers in Dubai that ensure the moving process to do in a few days. Our team understand that office relocation is tough, whether there is a need to relocate the big office or the small office.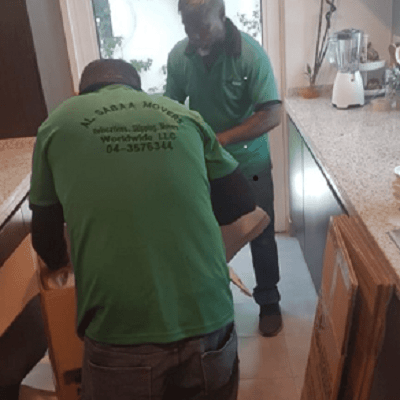 Professional commercial office movers in Dubai
The whole relocation process is time-consuming and stressful. With the help of saba movers LLC, the process became stress-free and hassle-free and faster than expected. With the commercial moving company, saba movers LLC, we assure to make your office moving process smooth and stress-free.
Office moving services offered by Saba Movers LLC
We at saba movers LLC provide you with the best range of services as follows as
Furniture installation
In the office moving process, office movers in Dubai help you to install the Furniture at the destination point. We provide you with Furniture dismantling services from where you start the move and install it again at the new office. Our experts efficiently handle the furniture installation, so you can ensure that your office furniture is in good hands.
We have various types of quality packing materials for a better office moving process for you. Saba Movers LLC always use high-quality packing materials and methods to ensure the safety of your office goods, like desks, laptops, chairs, etc.
Computers and other tools in the office will be safely moved by our experts at saba movers LLC. We efficiently take care of your belongings and meet their satisfaction.
Saba Movers LLC provide you with a wide range of services, including efficient office moving. We provide long-term and short-term storage facilities to our clients. If you need a storage facility for your office goods, then you should hire the best office movers in Dubai.
How do the Saba movers make relocation easier?
Do you want to move your office to another office? In this case, you should call professional office movers in Dubai. We at saba movers LLC have huge years of experience that provide 24* 7 services to our clients. You get the best office relocation services for our clients in Dubai. Our skilled experts make your moving task easier by taking care of your office furniture.
Local movers in Dubai understand that every move is different and clients' requirements are also different, so we make the proper planning according to client needs and ensure accurate moves. Whether you have a small office or a big office, we take care of your office well and provide you with a stress-free moving process.
Why choose the commercial office moving services
Saba Movers LLC, as a professional office mover in Dubai, understands that the moving process requires planning to make the process accurate. Our experts ensure to provide you quick office moving process without compromising quality and safety. Our professional and attentive team are always ready to provide you with office moving services, even on last-minute call. We ensure to meet the need of all our clients, even if they hire us at the last minute. We take pride as the best office movers in Dubai who provide the best office moving services in Dubai and out of Dubai. If you want to get affordable office moving services and ensure the safety of your goods, then Saba Movers LLC is the best choice for you.